Need a sprinkler repair? Our local experts are here to help. We have a wide range of experience in repairing all types of sprinklers, from small residential units to large commercial systems. No matter the problem, we can get your sprinklers back up and running quickly and efficiently. Arizona Irrigation Repair LLC also offers preventative maintenance services to help keep your sprinklers in top condition and avoid future problems. Call us today for all your sprinkler repair needs!
The Most Trusted Sprinkler Repair Company in Phoenix
If you're looking for a sprinkler repair company that you can trust, look no further than us. We have been in the business for many years and have built up a reputation as being one of the most reliable Irrigation repair companies around. When it comes to repairing your sprinklers, we will make sure that the job is done right and that your sprinklers are working properly again in no time. We know how important it is to have a functioning sprinkler system, so we will do everything we can to get yours up and running again as quickly as possible.
Let Us Take Care of Your Sprinkler Repair Needs
We know that keeping your sprinklers in good working order is important to you. That's why we're here to help with all of your sprinkler repair needs. We have a team of experienced professionals who are familiar with all types of sprinkler systems and can quickly diagnose and fix any problems you may be having. So whether you're dealing with a broken timer or a clogged nozzle, we can help.
Why Choose Sprinkler Repair company in Phoenix?
Arizona Irrigation Repair Phoenix Drip & Sprinkler System Repair is an experienced and highly recommended company that provides sprinkler repair services throughout the state of Arizona. We offer a full range of services from basic repair and maintenance to full system installation and replacement. We are fully licensed, insured, and certified to provide the highest quality irrigation repair services to our customers. Our staff of experienced and trained technicians is knowledgeable in all aspects of sprinkler repair and can handle any size job.

We offer a wide range of services to help ensure your sprinkler system is operating correctly and efficiently. Our services include sprinkler head replacement, timer and controller repair, valve repair, and replacement, water line repair and replacement, and water pressure and flow testing. We also offer services to help improve the overall performance and efficiency of your sprinkler system such as converting to a low-flow system, installing a rain sensor, and installing a more efficient control system.
At Arizona Irrigation Repair LLC, we understand the importance of having a properly functioning sprinkler system and we strive to provide our customers with the highest quality of service and satisfaction. We offer affordable rates and quick turn-around times to help meet the needs of our customers. If you are in need of sprinkler repair services in Arizona, please contact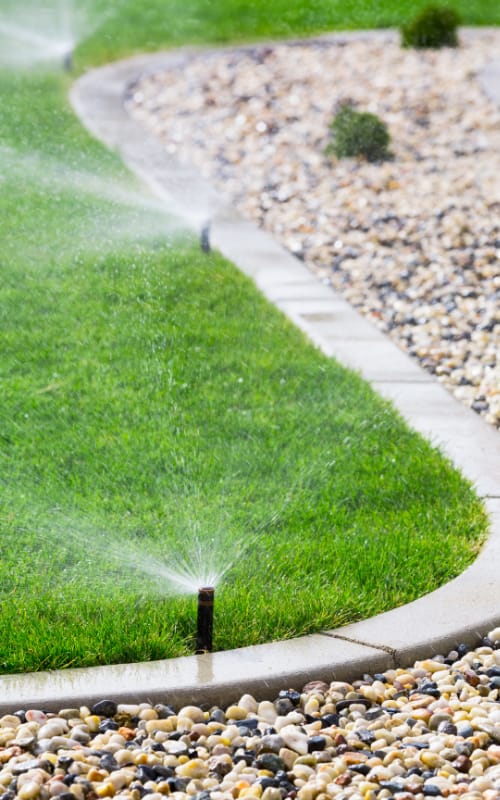 Frequently Asked Questions
Professional Sprinkler Repair Solution in Phoenix
If you need a professional sprinkler repair solution, you've come to the right place. Here at our company, we have a team of experienced and qualified professionals who can provide you with the repairs you need, quickly and efficiently. We understand that your time is valuable, and we'll work hard to get your sprinkler system back up and running as soon as possible. Whether you have a small issue or a more complex problem, we have the expertise to get the job done right.