We are an irrigation repair company that specializes in the sprinkler, drip system, and landscape lighting installation and repair services. We are experts in the field and can quickly and easily diagnose and repair any issues you may be having. 
Where Quality Meets Excellence
At Arizona Irrigation Repair LLC, we pride ourselves on providing top-quality irrigation repair services to our customers.
We have a team of experienced and certified professionals who are dedicated to ensuring that your irrigation system is operating at peak efficiency.
As well as system diagnostics, repairs, and maintenance, we offer a wide range of services. Whether you're experiencing a problem with your sprinklers, drip system, or any other type of irrigation system, we can help. We understand the importance of having a functional irrigation system and will work diligently to get your system up and running as quickly as possible. We're a family-owned business that has been serving the community for over 20 years. We take pride in our work and always stand behind our repairs.
We also offer a wide variety of products and accessories to keep your system running smoothly.
We are one of the most reputed and trustable companies in Pheonix, AZ. The quality of our service and the satisfaction of our customers are of the utmost importance to us. We have a team of experienced professionals who are knowledgeable and skilled to meet all your lawn irrigation needs. We're here to help you get the job done right, and we'll work tirelessly to make sure that your needs are met.
Irrigation Experts Specializing In Sprinkler Repair And Drip Irrigation
We're here to help you keep your lawn and garden looking its best. Our irrigation experts specialize in sprinkler repair and drip irrigation. We have a proven track record of success backed by years of experience. We are dedicated to providing the best possible service to our clients and are always available to answer any questions or concerns you may have. We pride ourselves on being the best at what we do and will always go above and beyond to make sure your needs are met. Contact us today to schedule a consultation!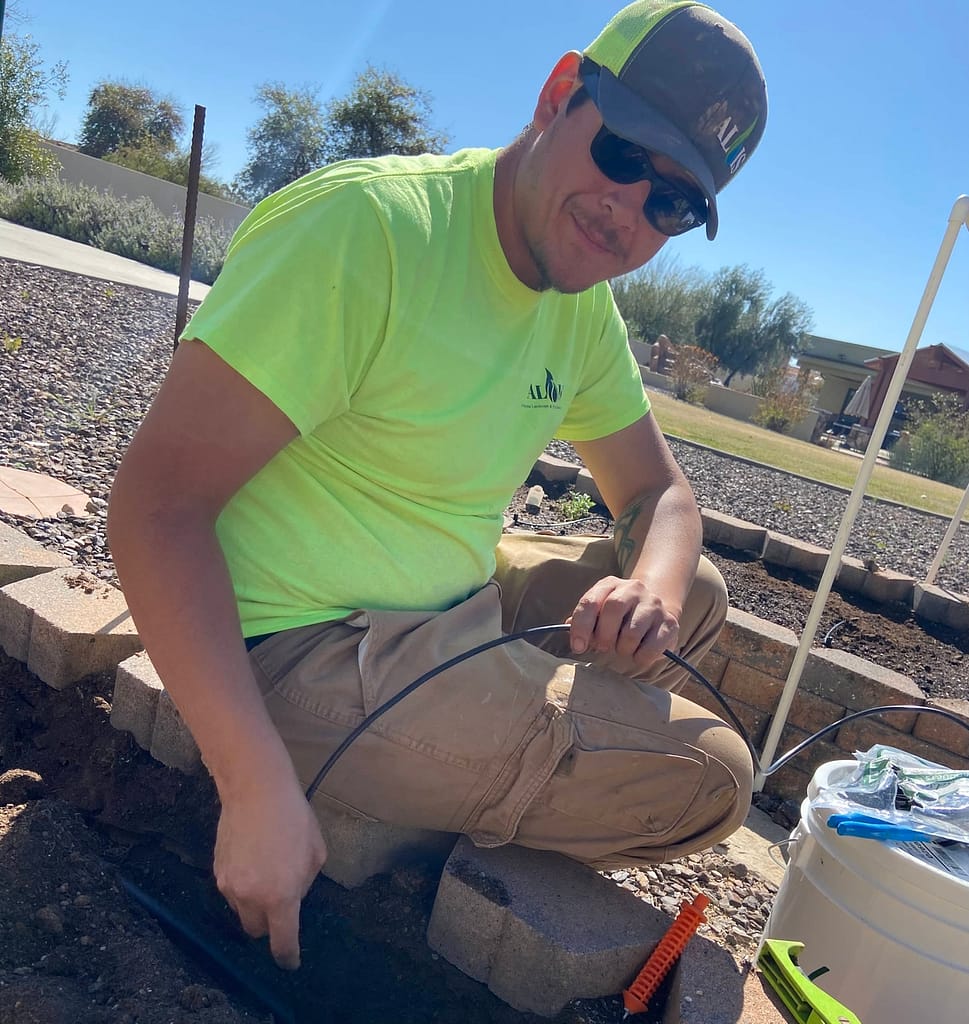 We believe that by offering high-quality services, we can make a difference in the lives of our customers. Our mission is to provide our customers with the best possible experience and to always be there for them when they need us. We envision a future where our customers can rely on us for all of their landscape irrigation needs. We are committed to providing the highest level of customer service, and we will always go above and beyond to make sure that our customers are satisfied.