Irrigation Repair, Sprinkler Maintenance, Sprinkler Repairs in Scottsdale, AZ
Irrigation system repair and maintenance. We make irrigation easy for any type of property.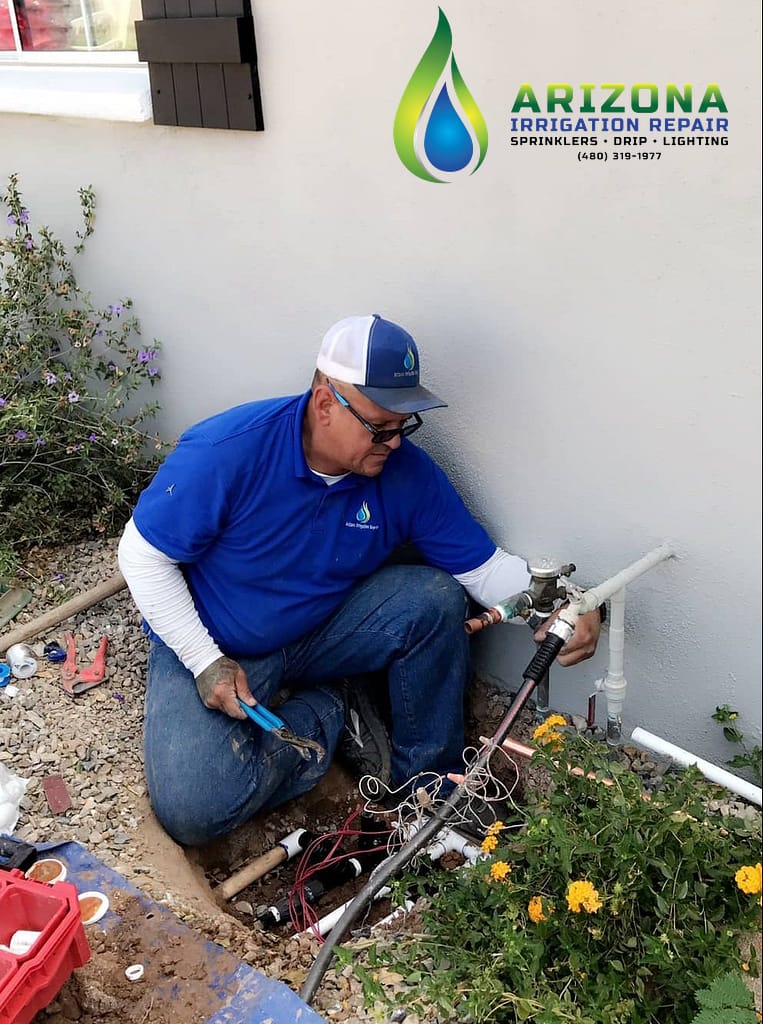 For Sprinkler Head and Irrigation System Repairs in Scottsdale, AZ
At Arizona Irrigation Repair LLC, we understand that a streamlined quick service request process is vital for our clients in Scottsdale, AZ when they need sprinkler head and irrigation system repairs. Our prompt, professional, and competitively priced services ensure there's minimal damage from a faulty irrigation valve or damage from a leaking valve box.
A damaged sprinkler head can affect the entire irrigation system, leading to higher residential water bills, and wasted water. That's why our team of specialists combines their expertise in irrigation repair service to assess and fix any problem. We're efficient and skillful in repairing any type of system or replacing sprinkler heads. We've got it down to a fine art!
Moreover, our irrigation system service isn't just about replacing sprinkler heads, we also tackle complex adjustments or repairs to any part of the system, ensuring optimal performance. Plus, we don't just work on one irrigation system, we're capable of handling any brand, make or model. So don't hesitate, if you have an irrigation repair need, remember we're just one quick service request away, we always prioritize our clients' needs, no matter how big or small the system is. Get in touch today for an effective, timely, and affordable solution to your irrigation problems.
Top Irrigation Repair Scottsdale, AZ Company Providing One-stop Maintenance Service
As a top-notch provider of irrigation repair services, Arizona Irrigation Repair LLC is proud to stand as the leading irrigation repair Scottsdale, AZ company. We're your one-stop shop for comprehensive maintenance and repair of your sprinkler system. With a deep understanding of system operation and various repair techniques, we provide precise and efficient service to keep your irrigation system functioning optimally.
We understand the critical role valves play in your system; a minor fault can have a ripple effect resulting in some significant issues. That's why we offer meticulous service for valves, ensuring they're in peak condition and your sprinkler system operates as expected. Having built a reputation for quick response and reliable services, we guarantee top-notch service delivery for a variety of repair needs.
From sprinkler head replacements to dealing with leaky valves, comprehensive system checks, and rigorous irrigation repair, we cover it all. Our team is equipped to handle both minor and complex repair issues, ensuring your sprinkler system is always up and running. Committed to exceptional service delivery, we aim to provide rapid solutions for each repair need.
As part of our one-stop guarantee, we offer professional sprinkler system maintenance services. Preventive measures can save you costly repairs in the future, and we take pride in being your go-to for preventative service. Choose Arizona Irrigation Repair LLC as your preferred partner for all your repair and maintenance needs.
Our Irrigation Repair Services in Scottsdale, AZ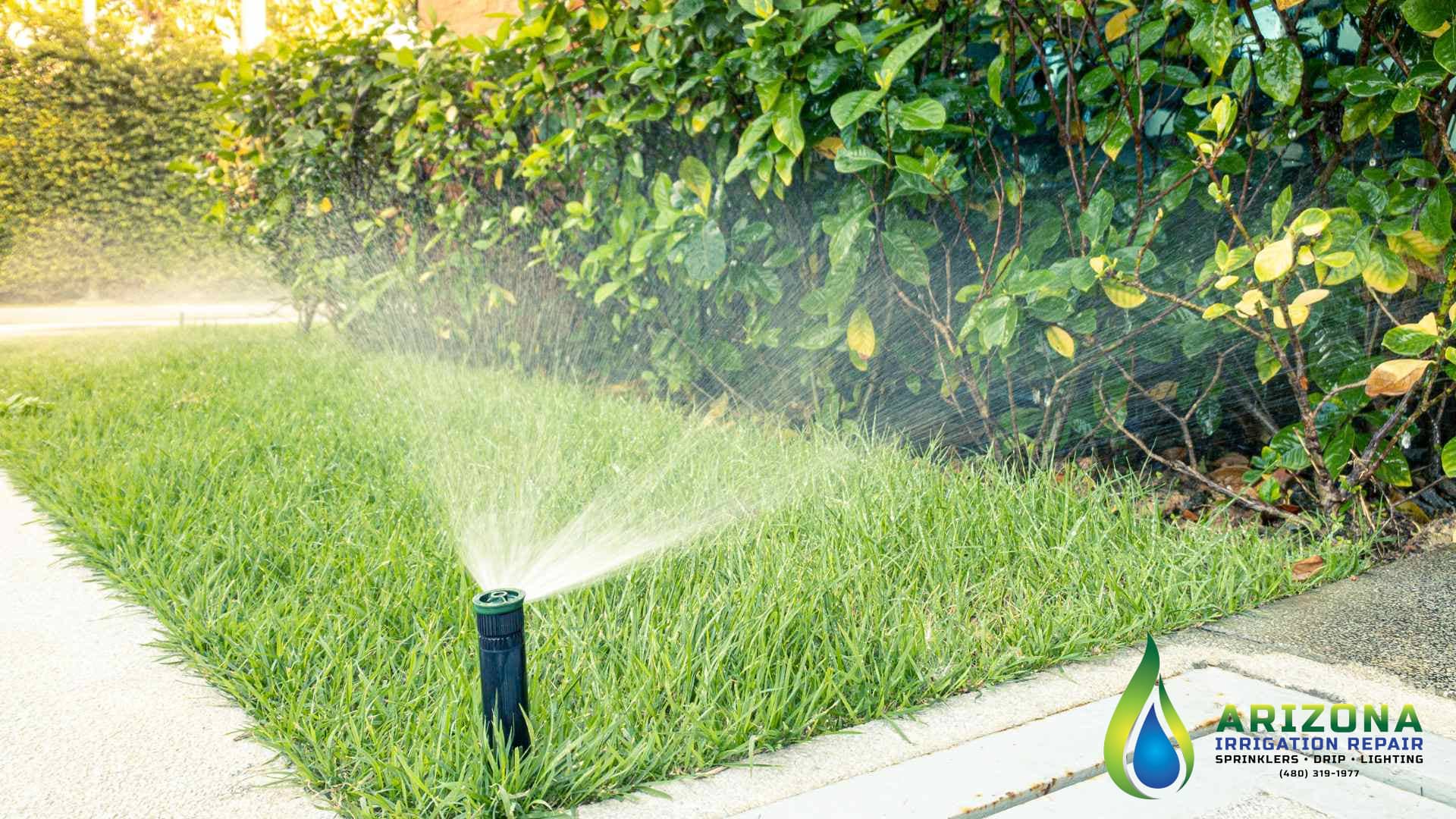 Sprinkler system installation
Our sprinkler system installation services are top-notch and will leave your lawn looking pristine. We use only the best products available on the market to ensure that your new sprinkler system is built to last. Our team of experienced professionals has been installing sprinklers for years, so you can rest assured that your job will be done right the first time.
We offer a variety of services to help keep your sprinkler system in top condition, including repair and maintenance. Our experienced technicians are skilled in troubleshooting and repairing all types of sprinkler systems, from small residential systems to large commercial ones. We can quickly identify the problem and get your system up and running again in no time.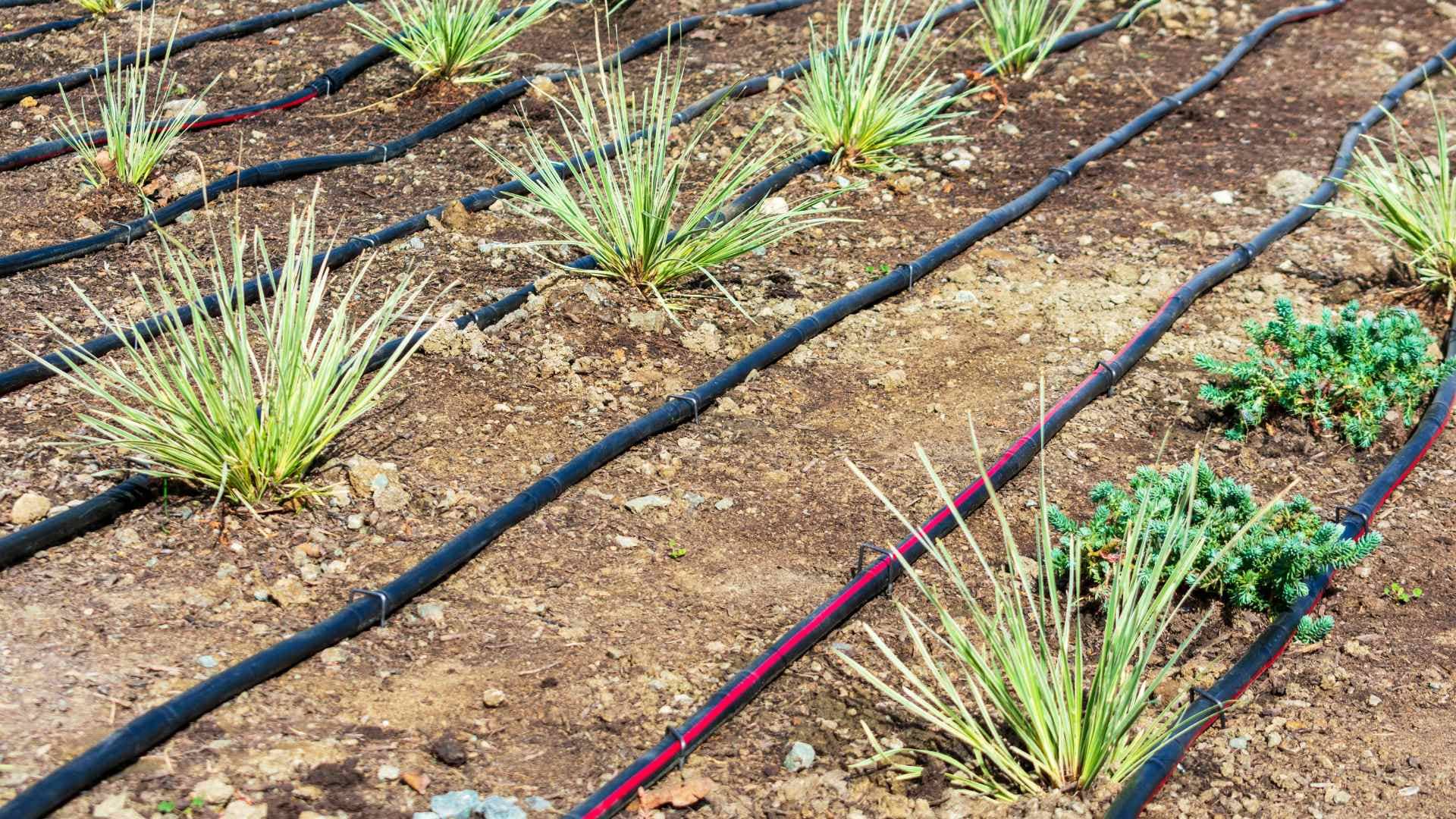 At our company, we offer both drip system installation and repair services. Drip systems are an efficient way to water your plants, and can be customized to fit any size yard or garden. Our experienced team can install a new drip system quickly and easily, or troubleshoot and repair an existing one. We also offer maintenance services to keep your system running smoothly all season long.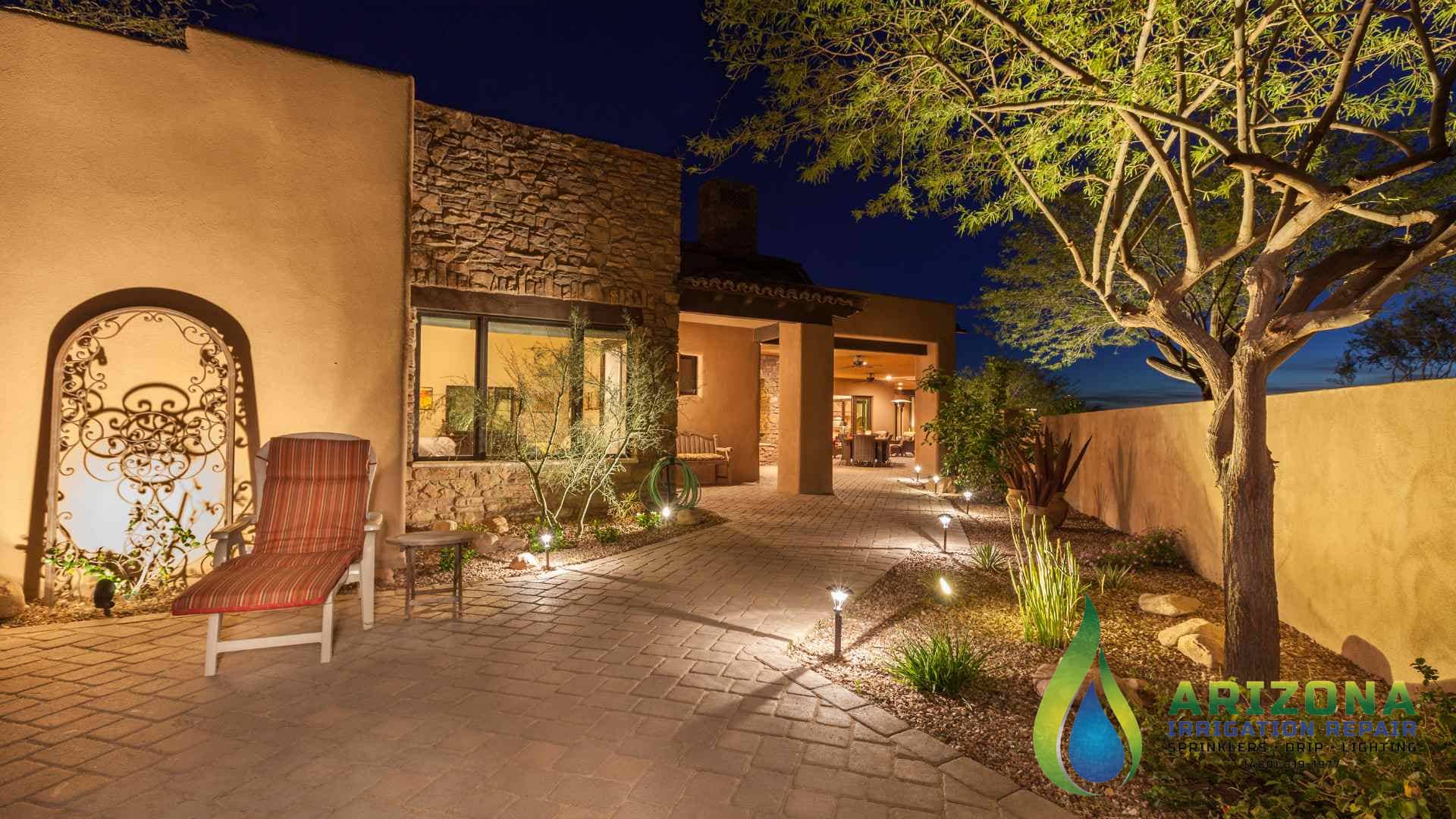 Landscape Lighting Installation And Repair
We have a team of experienced professionals who are experts in all things related to landscape lighting. Whether you need help installing new lights or repairing existing ones, we're here to help. We take pride in our work and always aim to provide the best possible service to our clients.
Scottsdale's Top Rated Irrigation and Sprinkler Repairs Service
Taking care of your lawn's water needs is a job for professionals. With Arizona Irrigation Repair LLC, you can place your burden in the hands of Scottsdale's top-rated irrigation and sprinkler repairs service team. Isn't it time that you got your free quote? Our services are comprehensive; from irrigation repair, sprinkler repairs, maintenance, to even installation. We're here to ensure your lawn gets the water it needs, whenever it needs, and however it needs.
The repair services offered in our company aren't just about making sure water gets to the right places, but also ensuring that water doesn't go to waste. Our services are designed to help you save water and money. Atlanta-Edgewood Lowe is one of our top clients, and our team ensures their sprinkler systems are efficiently working, as with all other clients.
Our maintenance services are top-notch. And, don't forget – we're Scottsdale's top choice for sprinkler head repairs. Our professionals deliver quick service requests offering a one-stop maintenance service. We handle seasonal irrigation system routine maintenance and sprinkler valve service that keeps your water systems in prime condition all year round. Whether it's a simple sprinkler system installation or specialized drip irrigation repair, our services are designed for your needs. And, we even offer additional services – landscape lighting installation and repair – to further enhance sprinkler maintenance service. Experience our professional services today and let us take care of your water needs in a way that keeps your lawn green and healthy.
Irrigation Repair Specialists IN SCOTTSDALE, ARIZONA
If you're looking for a trusted and professional lawn care company in Scottsdale, look no further than us. We are the most trusted local Lawn professionals, and we're here to help you with all your sprinkler repair needs. We have a team of highly skilled and experienced technicians who will be able to quickly and efficiently repair your sprinkler system, so you can get back to enjoying your beautiful lawn.
We service the following zip codes in Scottsdale, AZ: 85250, 85251, 85252, 85253, 85254, 85255, 85256, 85257, 85258, 85259, 85260, 85261, 85262, 85266, 85267, 85271, 85272, 85273, 85274, 85275, 85277.